The Simple Way to Get a Garden Clean Up in Wigan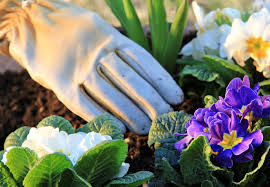 For those who want to keep their gardens, but does not have the time to do it, finding a reliable expert is a big advantage. Among these reliable experts is the name of Bling Cleaners Wigan. We can ensure you that every garden we work on is treated according to highest standards of professional quality and care. Our professionals will really make the difference about the garden in your home or working property. In case you have some thoughts about hiring a professional to take care of your garden maintenance you can always call us. We have all the help you need and t his comes with additional benefits and competitive rates.
Our service covers every detail and aspect of the gardening. For example, our technicians know how to handle your pruning or hedge trimming or a weed removal. The team can help you to rejuvenate or rebuild your whole garden if this is what you want. From painting, grass cutting, waste removal and everything else your garden will be left in clean and beautiful outlook. In case you have some specific requirements you can always call and discuss them with us.
Our teams are made of professional and motivated gardeners. In the center of our high-class services is the team of gardeners. We have experienced professionals, which know exactly how to deal with the current situation and every aspect of the service required. Bling Cleaners Wigan is familiar with this business like no other. This means that we can offer you many options to get the best of your garden space with minimum fuss and all this is coming with the use of high-quality materials. The team will make sure your garden is in top-shape and great looking.
As a professional gardening service provider we are concentrated on delivering outstanding maintenance service, which is easily to distinct of the other companies. The professionals are approaching every project with the same attitude: to find out what is best for our customers and what to do get the best results. Our gardeners are committed in providing excellence and perfect quality services all over the area of Wigan. Whether you need a simple grass cutting or you have some more complicated needs we are at your service. They all have the expertise and the right skills to deal with everything to the tiniest detail. We have picked and trained very carefully our gardeners to make sure that they will deliver the perfection on every job they do.
For many of us, the garden is important part of the property. The clean and well-maintained garden can enhance the value of the whole property. From proper garden maintenance to frequent weed control and many other features you can rely on us. With us your garden will be beautiful and pleasant place to spend time with your family and friends.
To request gardening or just to get more details, about this and the other services Bling Cleaners Wigan provides call 019 4256 2008. The support is available any time 24/7 and ready to help.