Reliable Office Cleaning for All Wigan Businesses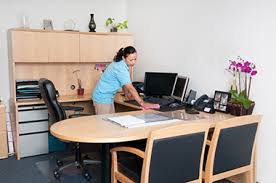 Make your office and working space pristine and clean with no hassle. We have the experience and we are among the most trusted brands on market. As a reliable company we offer wide number of choices for maintaining your office place in top condition. All the employees in our team are equipped and trained, so the high standards of cleaning we offer are always covered. We have specially developed process of monitoring, so a technician is always on duty to follow each step of the process is done expertly.
In the modern competing business, we are sure that you know how crucial is to have a clean and fresh premises – and how tough is sometimes to find a reliable cleaning service for your office that will give you what is promised. At Bling Cleaners Wigan we understand all the issues that offices are facing nowadays. We have made a special list of features to fully cover all needs involved in office cleaning. With our quality services you will be free of all issues related with cleaning and will have totally clean office with great appearance for your co-workers, clients and guests.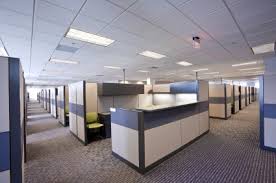 We have gathered and trained completely a team of ambitious cleaning professionals to work with you solving all your office cleaning troubles and cover every requirement you have. You will get rid of all the dirt, grime old equipment and any unnecessary items quick and professional. Our managers will discuss and coordinate the whole performance of the service. You will pick the time and how often you want to be served – single visit, daily weekly or whatever you need our expert staff will arrange it. Bling Cleaners Wigan team is working on a flexible fixture and have the ability to work by night, weekends and bank holidays without extra payment needed. The service is fully covered by 100% satisfaction guarantee!
Our professionals are working on many different office and commercial properties. From multilevel premises to whole office building they are bringing excellent results. The service is flexible and you can always include your requirements if you want to. Our schedule allows the job to be done outside the working hours, so there will be no disruption about the working process. The service is complete and we will clean not only the furniture and floors, our employees are experienced in cleaning of sensitive office equipment such as computers, printers and others as well. With Bling Cleaners Wigan your office will be clean and sanitized all the time. You can choose the service as a single or frequent visit.
With our help you can maintain the great image of your office place. Find us at 019 4256 2008 24/7. The friendly phone operators will assist you by giving you more information, free quotation and make a booking. Check out and the rest of the services we offer on our page or ask about them and the special deals you can get while talking with our operators. Get things done with our superb quality solutions in Wigan.